Imagine having a virtual assistant that can engage in conversation, answer your queries, and even tell jokes! Welcome to the world of ChatGPT, a revolutionary language model that has taken the AI community by storm. In this comprehensive guide, we will dive into the fascinating functionality of ChatGPT, providing you with a deeper understanding of how it works and what makes it so remarkable. Whether you're a curious tech enthusiast or simply someone eager to explore the potential of AI, get ready to embark on a thrilling journey of discovery and unravelling the mysteries of ChatGPT. Are you ready to chat with the future? Let's get started.
Overview of ChatGPT
Introduction to ChatGPT
ChatGPT is an advanced language model developed by OpenAI that is designed to simulate human-like conversation. It is built upon the foundation of the popular GPT-3 model, but with enhancements specifically geared towards generating dynamic and engaging conversations. With ChatGPT, you can have seamless interactions that feel natural and responsive.
Understanding the underlying technology
At the core of ChatGPT is a deep learning architecture called a transformer neural network. This network has been trained on a massive amount of data from the internet, which enables it to understand the nuances of human language and generate coherent responses. The model has learned to identify and reproduce patterns in language, allowing it to generate contextually relevant and coherent responses in a conversational setting.
Features and capabilities of ChatGPT
ChatGPT offers a wide range of features and capabilities that make it a powerful tool for a variety of applications. It can handle a broad spectrum of topics and can engage in conversations on subjects ranging from casual discussions to more specific domains like science, history, or technology. The model can provide answers to factual questions, offer suggestions, clarify ambiguous queries, and even generate creative responses. With its ability to generate text, ChatGPT has the potential to transform the way we interact with machines and provide new opportunities for human-computer interactions.
Getting Started with ChatGPT
Creating an account
To get started with ChatGPT, you can create an account on the OpenAI platform. Simply visit the OpenAI website and follow the registration process. Once your account is created, you can access the ChatGPT interface and begin exploring its various features.
Navigating the ChatGPT interface
The ChatGPT interface has been designed to be user-friendly and intuitive. Upon logging in, you will find a chat window where you can start conversations with the model. The interface also includes options for modifying settings, accessing documentation, and fine-tuning the behavior of ChatGPT to suit your specific needs.
Setting up preferences and user profile
ChatGPT allows you to personalize your user experience by setting up preferences and creating a user profile. This helps the model better understand your preferences and tailor its responses accordingly. You can specify your desired tone, level of formality, or provide additional context to guide the conversation. By customizing your user profile, you can enhance the overall conversation experience.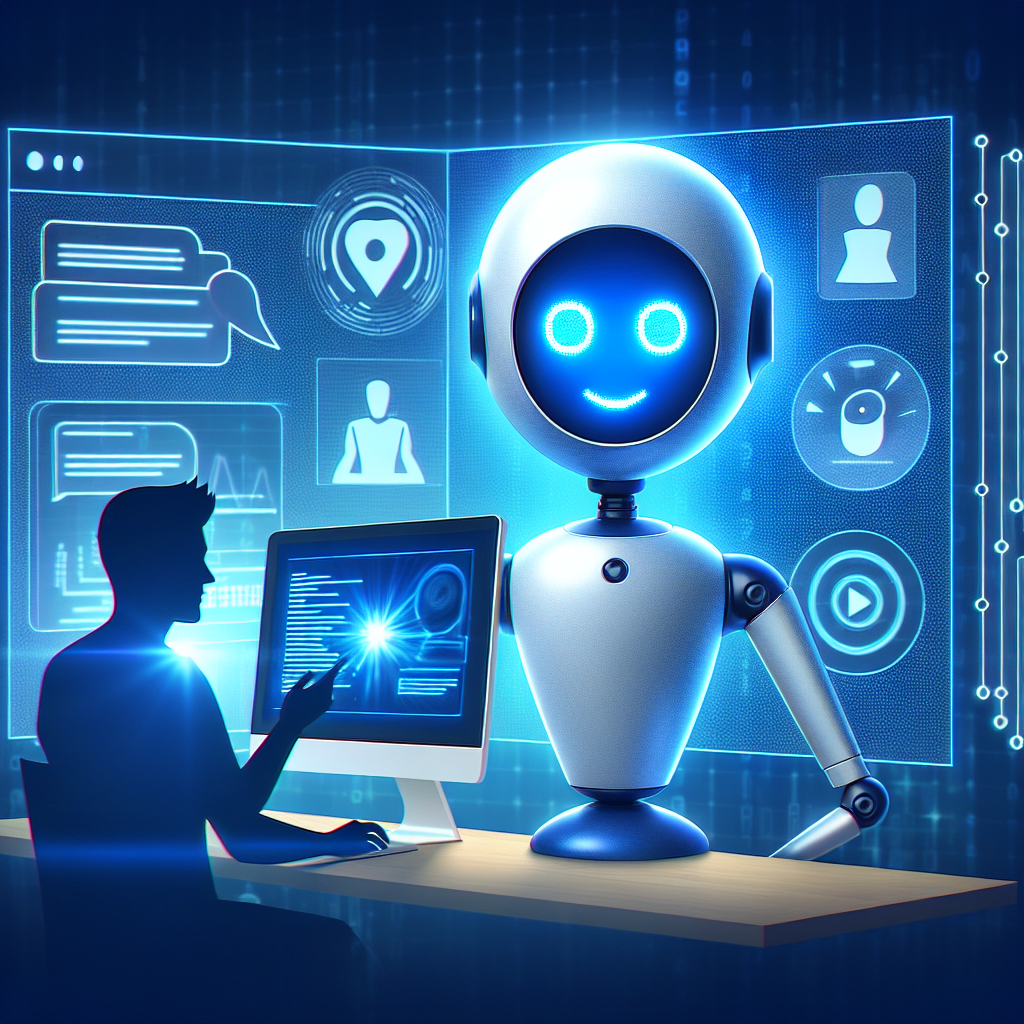 Interacting with ChatGPT
Starting a conversation
Engaging in a conversation with ChatGPT is as simple as typing in the chat window. You can begin by providing an opening message or a prompt that sets the context for the conversation. The model will then generate a response based on the provided input. You can continue the conversation by exchanging messages with the model, mimicking a back-and-forth dialogue.
Understanding prompts and instructions
When interacting with ChatGPT, it is important to provide clear and specific prompts or instructions. The model performs best when given a prompt that is explicit and well-defined. If the initial response is not what you expected, you can iterate and refine your prompts to guide the model towards the desired outcomes. Experimenting with different instructions and prompts will help you achieve the desired results.
Engaging in natural language conversations
One of the key strengths of ChatGPT is its ability to engage in natural language conversations. You can converse with the model just like you would with a human, using everyday language and expressions. ChatGPT will try to generate responses that are contextually relevant and coherent. However, it is important to note that the model's understanding is not perfect and it may sometimes provide incorrect or nonsensical answers. It is always good practice to verify information obtained from ChatGPT before accepting it as factual.
Customizing ChatGPT
Integrating with external systems
ChatGPT can be seamlessly integrated with external systems and applications through OpenAI's API. This allows developers to incorporate ChatGPT into their own projects and create unique conversational experiences. By leveraging the API, you can extend the functionality of ChatGPT and integrate it with other tools or platforms.
Modifying behavior through instructions
ChatGPT's behavior can be modified by providing explicit instructions along with the prompts. For example, you can ask the model to answer in a specific style or adopt a particular persona. By providing clear instructions, you can guide ChatGPT's responses to align with your specific requirements. This level of control over the model's behavior enables you to use ChatGPT in a variety of applications and contexts.
Training ChatGPT with custom datasets
Another way to customize ChatGPT is by training it with custom datasets. OpenAI provides the ability to fine-tune the model on specific data, allowing you to create a more domain-specific conversational agent. By training ChatGPT on relevant data, you can enhance its performance and make it better suited for specific use cases or industries.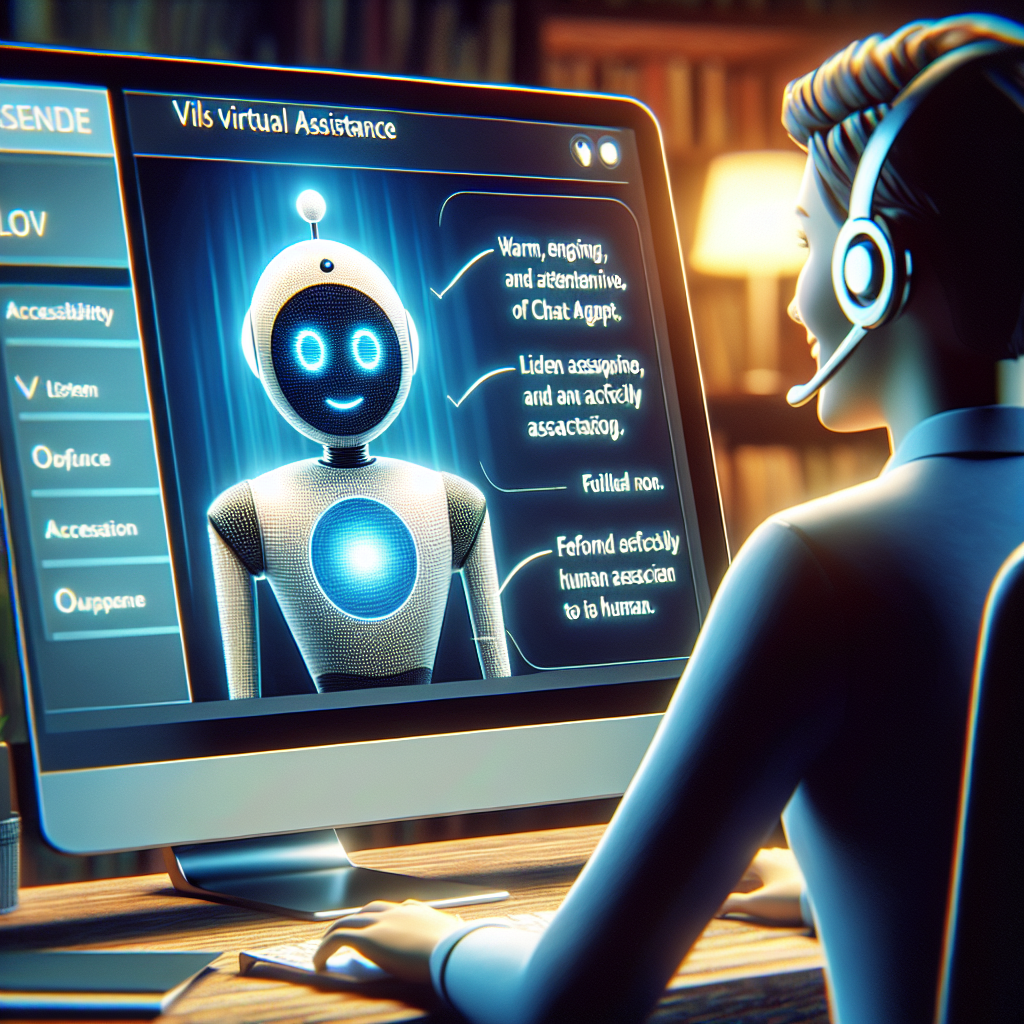 Best Practices for Effective Communication
Structuring conversations for clarity
To have effective communication with ChatGPT, it is important to structure your conversations in a clear and concise manner. Start with a well-defined prompt that provides the necessary context and avoid overly ambiguous or open-ended questions. Breaking down complex queries into smaller, more specific parts can also help ChatGPT provide more accurate and relevant responses.
Ensuring inclusive and unbiased language
When interacting with ChatGPT, it is crucial to use language that is inclusive, respectful, and unbiased. Avoid using offensive or discriminatory language and be mindful of potential biases that might inadvertently be present in your prompts or instructions. OpenAI is actively working on reducing biases in the models, but being conscious of language and promoting inclusivity is an important step.
Managing conversation context effectively
ChatGPT generates responses based on the conversation history it has been provided. It is important to manage the conversation context effectively to guide the model's responses. You can use system level instructions to reset the conversation or provide explicit guidance to better control the output. By managing the context, you can ensure that ChatGPT stays on track and generates coherent and relevant responses.
Exploring Advanced Features
Utilizing system level instructions
ChatGPT provides system level instructions that allow you to have more control over the conversation flow. For example, you can instruct the model to speak like Shakespeare or adopt the persona of a particular character. By utilizing system level instructions, you can introduce unique elements and add a touch of creativity to your conversations.
Leveraging persona and role-playing
One of the exciting features of ChatGPT is the ability to leverage persona and engage in role-playing. You can create a character profile, describe its personality, and ChatGPT will respond accordingly. This feature opens up new avenues for interactive storytelling, gaming experiences, or even educational simulations.
Implementing content filtering and control
To ensure the content generated by ChatGPT is appropriate and aligns with your requirements, OpenAI offers content filtering and control mechanisms. This allows you to add moderation or filtering systems to the generated output to prevent the model from generating inappropriate or sensitive content. By implementing content filtering and control, you can use ChatGPT responsibly and safely in different settings.
Understanding Model Limitations
Recognizing contextual understanding challenges
While ChatGPT excels in generating human-like responses, it does have limitations when it comes to full contextual understanding. The model's responses are based on patterns learned from training data, and it may not always grasp the broader context or deeper meaning of a conversation. It is important to be aware of these limitations and carefully steer the conversation to achieve desired outcomes.
Handling sensitive and inappropriate content
ChatGPT is designed to adhere to community guidelines and avoid generating explicit, offensive, or inappropriate content. However, no AI model is perfect, and there may be instances where the generated output is not desirable. OpenAI provides mechanisms to report issues and give feedback, allowing the model to continuously improve and mitigate potential issues.
Mitigating biases and ethical considerations
AI models like ChatGPT can unknowingly reflect biases present in the training data. OpenAI actively works to reduce biases, but it is important to remain vigilant and acknowledge the potential biases that may arise in conversations. By being aware of ethical considerations and actively working towards reducing biases, we can ensure a more inclusive and fair conversational experience.
Applications and Use Cases
Enhancing customer support with ChatGPT
ChatGPT can be utilized in customer support settings to provide timely and personalized assistance. With its ability to handle a wide range of queries and engage in natural language conversations, ChatGPT can help automate customer interactions, provide quick responses to frequently asked questions, and offer personalized recommendations, enhancing the overall customer support experience.
Enabling interactive storytelling and gaming experiences
With the ability to adopt personas and engage in role-playing, ChatGPT opens up exciting possibilities for interactive storytelling and gaming experiences. Game developers can use ChatGPT to create dynamic and immersive narratives, where players can interact with AI characters in a conversational manner. This enables a more engaging and interactive gaming experience.
Promoting language learning and practice
ChatGPT can serve as a valuable tool for language learning and practice. It can provide language learners with an opportunity to practice conversational skills in a safe and supportive environment. Learners can engage in conversations with ChatGPT to improve their language proficiency, receive feedback on their grammar and vocabulary usage, and gain confidence in their speaking and writing abilities.
Exploring Ethical Considerations
Impact of AI language models on society
AI language models like ChatGPT have the potential to impact various aspects of society. While they offer exciting opportunities, it is important to consider the potential societal consequences. It is crucial to use AI models responsibly, ensuring they do not perpetuate harmful stereotypes, spread misinformation, or infringe on user privacy. Being conscious of the impact and actively working towards responsible AI usage is essential.
Addressing biases and ensuring fairness
Mitigating biases is an ongoing challenge in AI models. Developers and researchers continuously work towards reducing biases and ensuring fairness in the responses generated by ChatGPT. OpenAI actively seeks feedback from users to better understand and address biases that might arise in conversations. By actively addressing biases, we can strive for fair and equitable conversational experiences.
Transparency and user consent in AI conversations
Transparency and user consent are important considerations in AI conversations. OpenAI is committed to ensuring transparency by clearly distinguishing between human and AI-generated content. It is also important to obtain user consent when using AI-generated content in commercial applications or when sharing information with third parties. By prioritizing transparency and consent, we can establish trust and maintain ethical practices in AI conversations.
Future Developments and Updates
Ongoing research and improvements
OpenAI is continuously researching and developing advancements in AI models like ChatGPT. Ongoing improvements aim to enhance the capabilities of the model, reduce biases, and address limitations. OpenAI consistently incorporates user feedback to drive future developments and ensure that ChatGPT remains a powerful and reliable tool for conversational AI.
User feedback and community engagement
User feedback plays a crucial role in shaping the future of ChatGPT. OpenAI encourages users to provide feedback on problematic model outputs or biases that they encounter. This feedback helps OpenAI gain insights and make necessary improvements. OpenAI is also actively engaging with the community through forums and partnerships to foster collaboration and ensure a diverse range of perspectives are considered.
Potential integration with other OpenAI models
OpenAI is exploring the potential for integrating ChatGPT with other models and technologies in their portfolio. This integration would allow users to benefit from the strengths of different models and create more comprehensive and versatile AI systems. By harnessing the collective power of different models, OpenAI aims to provide users with even more powerful AI capabilities.
In conclusion, ChatGPT is an impressive language model that opens up new possibilities for conversational AI. With its natural language capabilities and extensive features, ChatGPT can be utilized in various domains, from customer support to language learning. It is important to recognize its limitations and address ethical considerations, while also providing feedback to improve the model's performance. As advancements continue and user engagement grows, the future of ChatGPT looks promising, with potential applications and integrations that can further enhance its functionality.